Dear All
Sorry for the late update.
After approving the new solutions – the factory found that implementing them in mass production was not feasible, so we had to find a new solution, and now we have. We've been working with different materials, constructions, and tiny tolerances that hold enormous pressure. So we need to get it right.
We needed a stronger design for the bottom of the support rods. First of we tried a suite of materials to see if we could make a quick and sustainable solution, but a new design was needed. The mold for the new design takes 20-30 days to make. It has been set in motion, but we can't wait on that, so we have also accepted paying 5x on the plug's current price to make it in Aluminum (see, picture – this is not the final design, just a sample)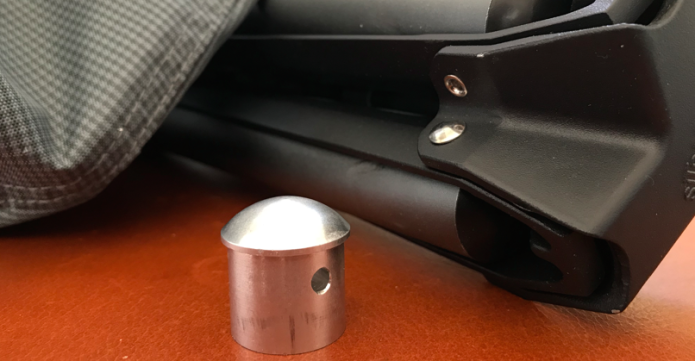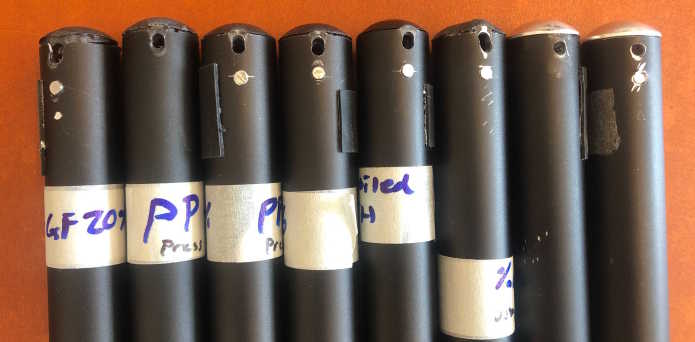 On the pics, you can see the pull on the plug (this is with extreme skewed sitting/bouncing) – it happens as a result of the seat size change, the pressure is skewed. This is only on one side – clearly, Alu is working well, and takes 420kg of pressure on each side, and so will the new injection molded plug.
All parts are done, it is just this little bugger making life difficult. When done, we will start the assembling. We should have the delivery dates ready at the end of this week.
I can definitely see from a supporter/contributor's perspective that our issues seem simple and shouldn't take this long. And they are fairly simple, and rather quickly solved, but it's the "back and forth" process in getting a change approved that takes time.
Every day we have calls and email correspondences with the factory to solve minor issues so that we can get to a satisfactory mass-produced product, and get the quality that you deserve!
If we make a half-ass solution, we know all too well that we'll get butchered on SoMe. So we humbly ask for your continued patience, as well as continued support so we can ensure that the product you get will last a lifetime. If you're angry with us please call me directly +45 31720022, before you make a Facebook post or something else. We're not shying away from our responsibility, we what you to be happy with what you receive!
Clearly, we are not satisfied as well! – the changes that we're doing are with respect to you and in the protection of your investment. The product you will get is MUCH better than what we really crowdfunded. I'm also confident that the new changes will let us increase the to the 300lbs weight limit.
We encourage all supporters to share their feedback, and we cherish getting it no matter how hard, but we are not a big team, and resources both financially as well as human resources are tight. To succeed we really do need the support of the crowd or your acceptance that we will reach out as soon as your contribution is ready for shipment.
A few things from the comments that I would like to address:
Posting a backer number asking for reward status will not help as we haven't posted a lead-time for the full production yet. As soon as we do, we can assist.
If you do not send us an email at

hello@sitpack.dk

- or follow up on that email, we can't guarantee a response. We get inquiries on year-old Facebook posts, old campaigns, old YouTube videos, etc. Please send all inquiries to the above email – we will reply. Thanks
We will update you on shipping as soon as it makes sense.
And finally, a huge thanks to the backers who are supporting us with positive comments and motivating us to crunch the extra hours needed to get this right. We might not always react to them, but we see all of them!
Thank you for understanding,
All the best,
Jonas and the Sitpack team