Dear All.
New seats arrived along with a cupholder and groundsheet - and we are happy.!
We've just sent back signed and approved samples - which they should get on Monday! Exiting!
Here's the two add-on's we made, please order a bunch of them. They are nice and you're gonna love them - if you don't get them, you are gonna regret it :) Ground sheet really works like a charm on sand, Sitpack only sinks in 1cm...
The Add'ons will be available right here, very soom, stay updated on this through our newsletter.
For pricing/product reference on Amazon
Bottle/can holder: shorturl.at/bxLP7 // 15$
Ground sheet: shorturl.at/jkRV5 // 15$
We'll be making these available as add ons at only $9 each, and or at $6.95 each if you purchase the set at $14,95 - These will not be charged Shipping.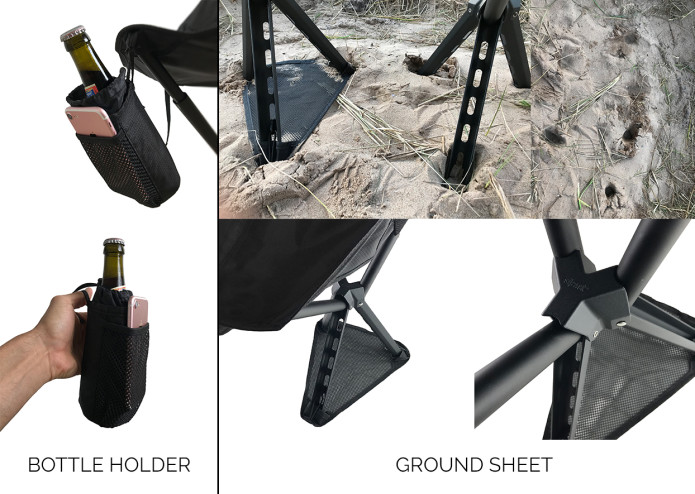 Shipping prices as we have discussed in the previous updates and in the FAQ have been depending on the final weight of the product and will be charged accordingly.
All products will be sent with "ePacket" which is a basic traced solution with HK Post, Swiss, USPS, La Poste, EMS or Similar.

We will have a Fedex/DHL solution available as well, better suited for larger orders, for faster shipments. But this is not entirely settled yet.
We can't wait to get these chairs out there.
Please see all pictures and video below: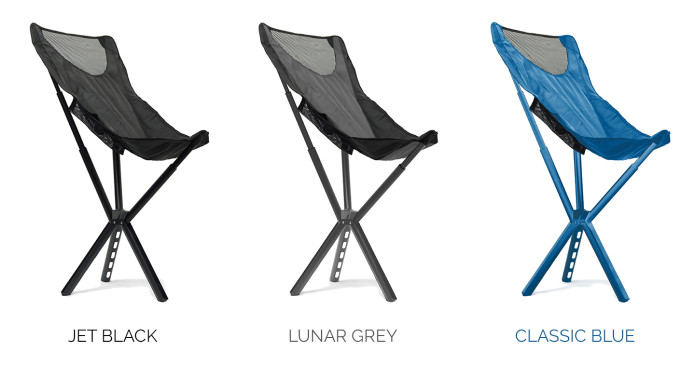 And here's a quick test on Campster general strength= 75kg / 165lbs + 86Kg/+190lbs = 161 Kg / 355 lbs ... Not recommended naturally. :)
Thank you for supporting. !
Have an awesome weekend, we'll be checking in again next week i hope.
-Jonas and the Sitpack Team